During a typical banner brief, we realized there was no website to drive clicks towards. We built the DJ and mixer app the first year, and kept adding components as interest exploded.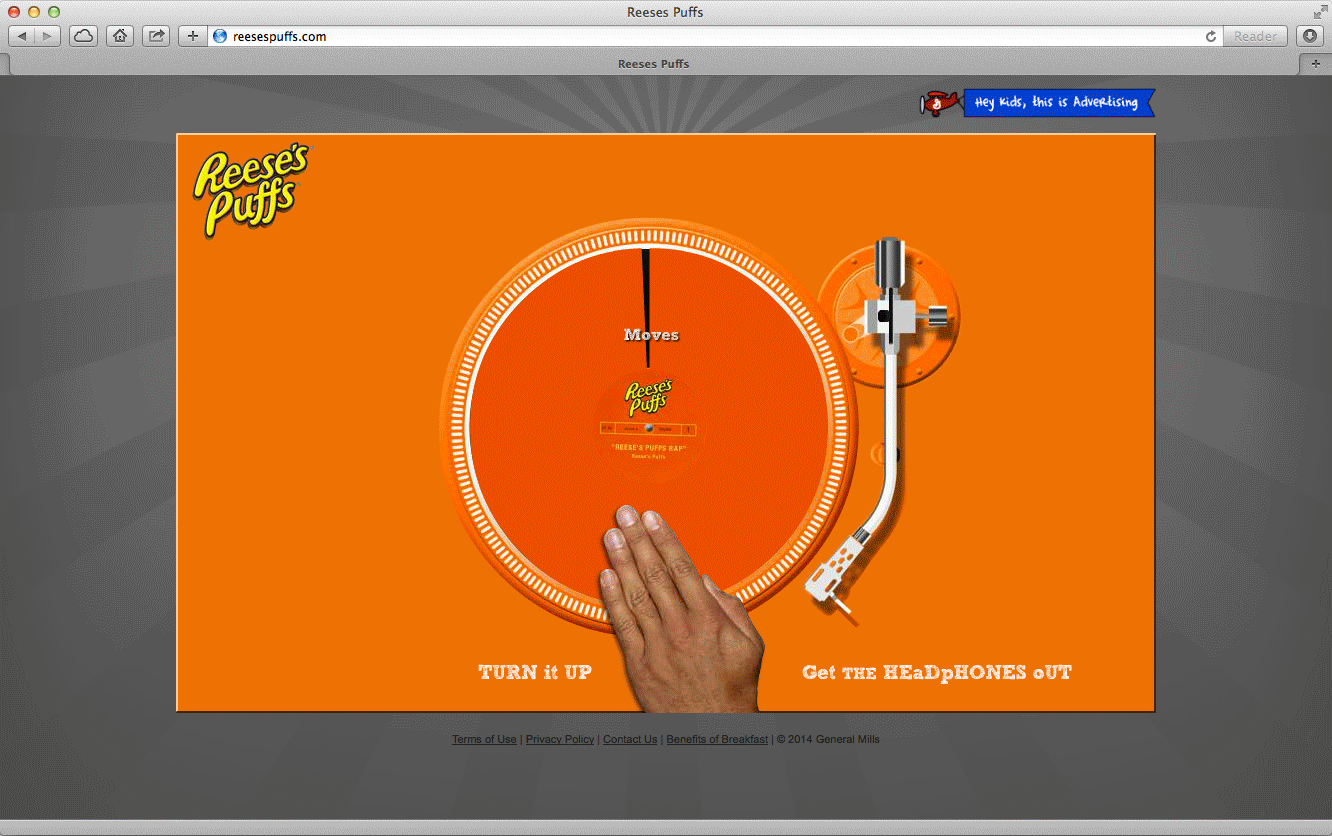 JUDGES & AVATARS
The second component was customizable avatars that could dance, and dance routines could be saved and shared. We added the panel of judges a few months later.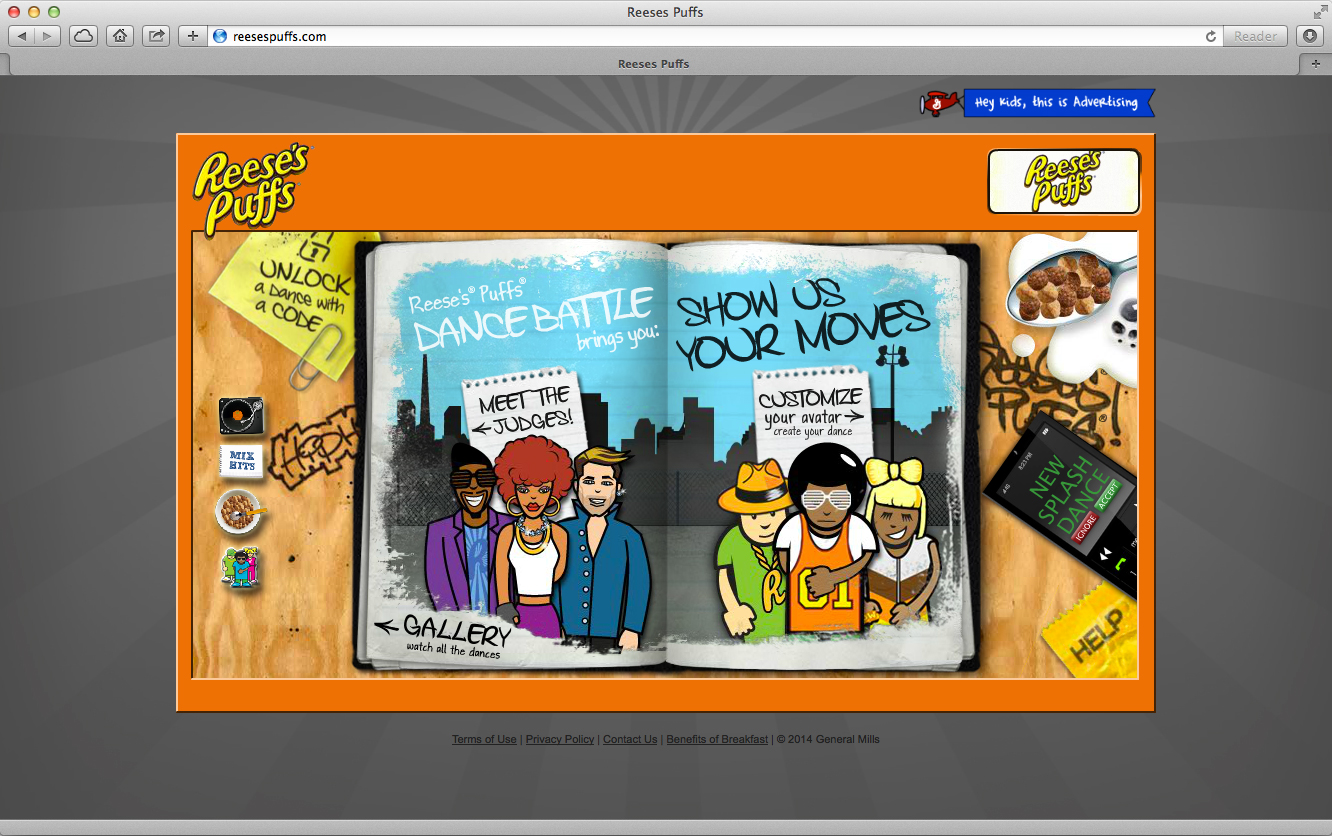 DANCE PARTY
Millions of options for customization, up to 12 main dances, 4 secret dances, and 4 more super-secret-dances unlockable after random selection. You wouldn't believe how much more obnoxious this is with the Reese's Rap playing on endless loop.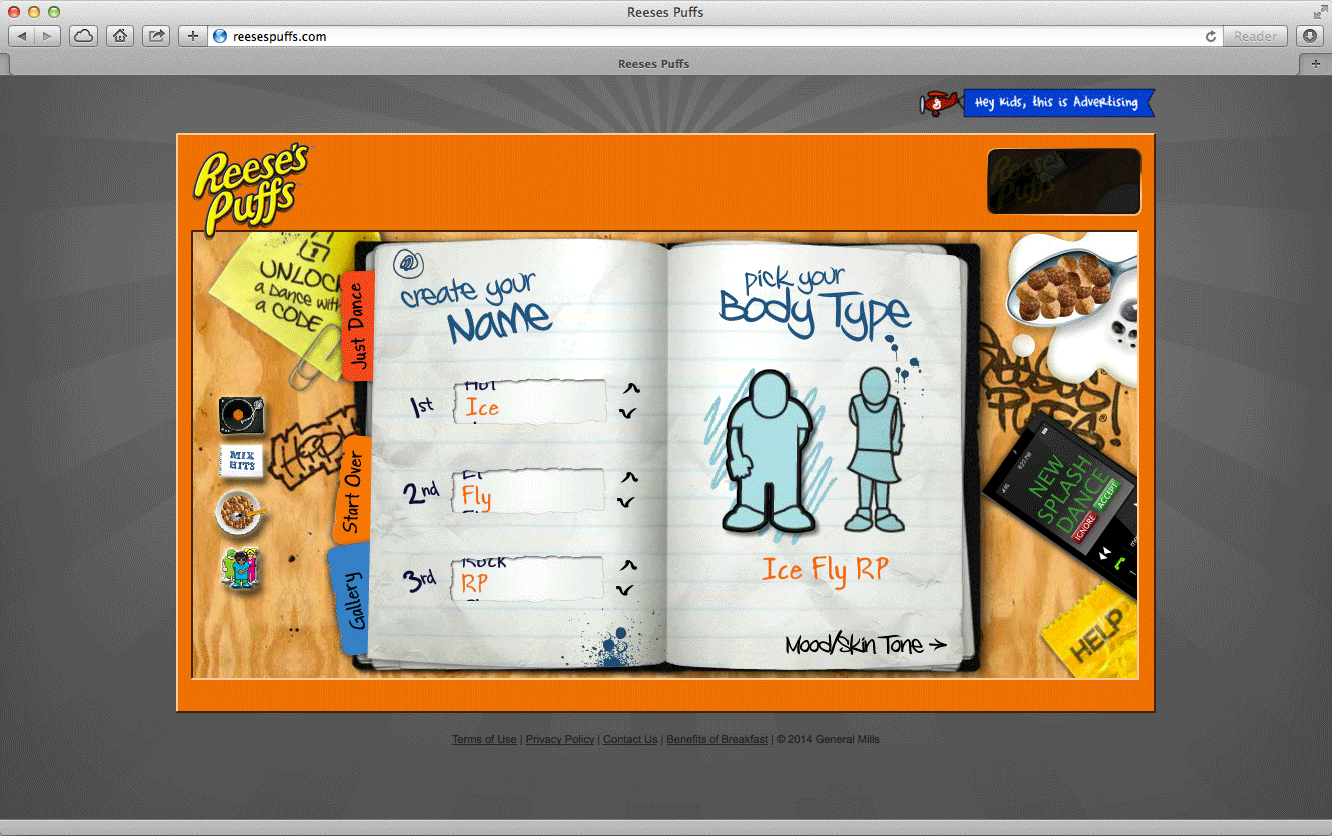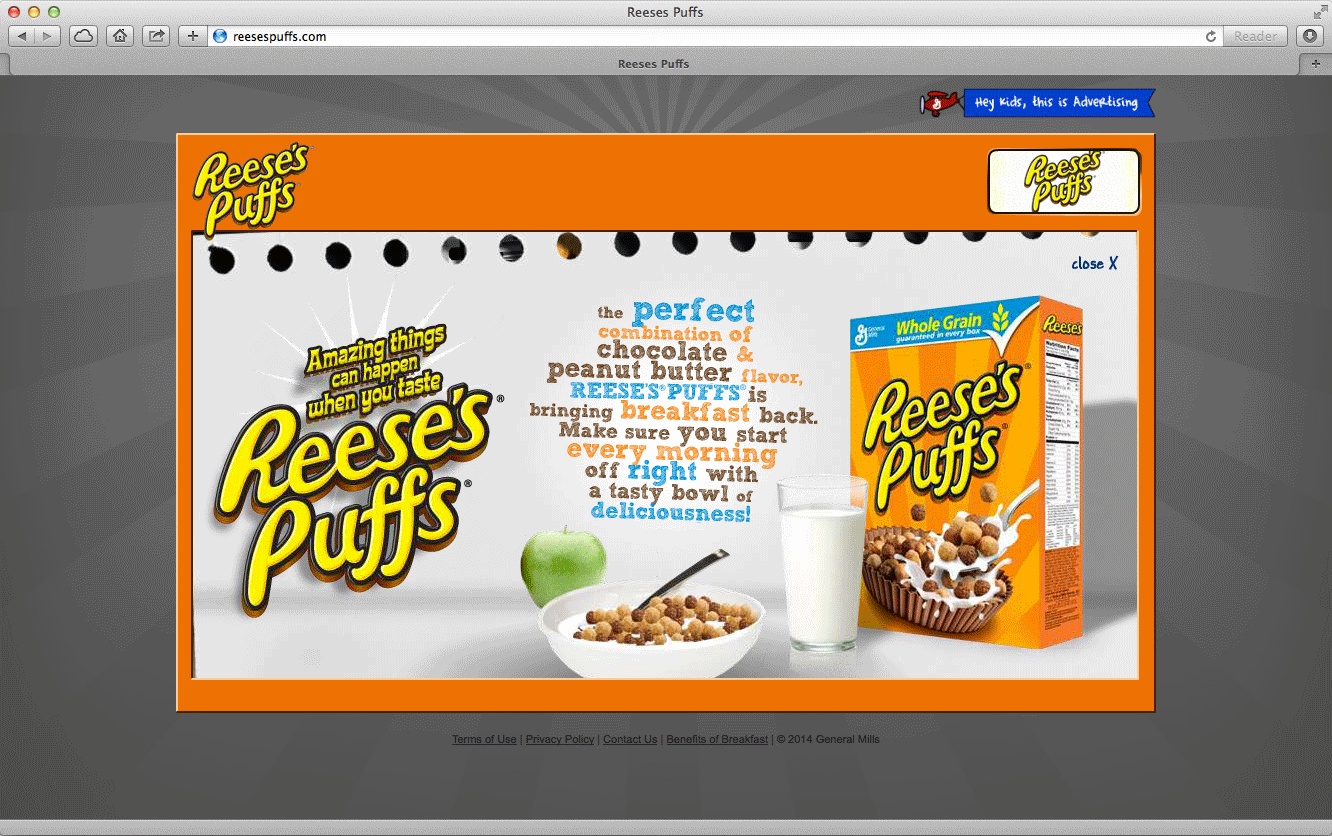 Named Digital Campaign of the Year by General Mills, the Reese's Puffs site has had the highest ROI of any owned GM property for 6 years running!